Hiking Ranimahal or Ranighat Palace in Palpa
by
This weekend I did a short hike to Ranimahal or Ranighat palace located in the banks of Kali Gandaki River. My first time visit to Ranighat was in Jeep vehicle. Journey was very unpleasant due to bumpy and dusty road so have your expectations set accordingly. Near the end of road trip - view of Ranimahal from distant was spectacular with river valley behind and river flowing nearby the banks. Landscape was picturesque. The insides are vacant. Once again don't have your expectations too up. There isn't much to the architecture of interiors that could be praised about.
Later I found information on short hiking route/trail to Ranighat. This peaked my interest. What Ranimahal lacks in interiors is compensated by the beautiful landscape around it. I planned the hike with my cousin. The hiking journey was memorable where we passed through clean rustic villages, corn fields, green slopes of hills, lush green forests, lots of creeks and small waterfalls. There were countless small creeks and streams on the trails. I could feel the nature and that is the experience all hikers needs.
Hiking trail is different from the vehicle-road. It starts from Kailashnagar located at near top of Tansen. Local villagers helped us follow correct direction so it wasn't difficult to continue on the trail. The trail is all downhill so hiking is really easy. At some point at the foothills trail connects to the off-road meant for motorcycle and small jeeps. From here it's about 5 KM distance to Ranimahal. Many creeks and streams started showing up from here.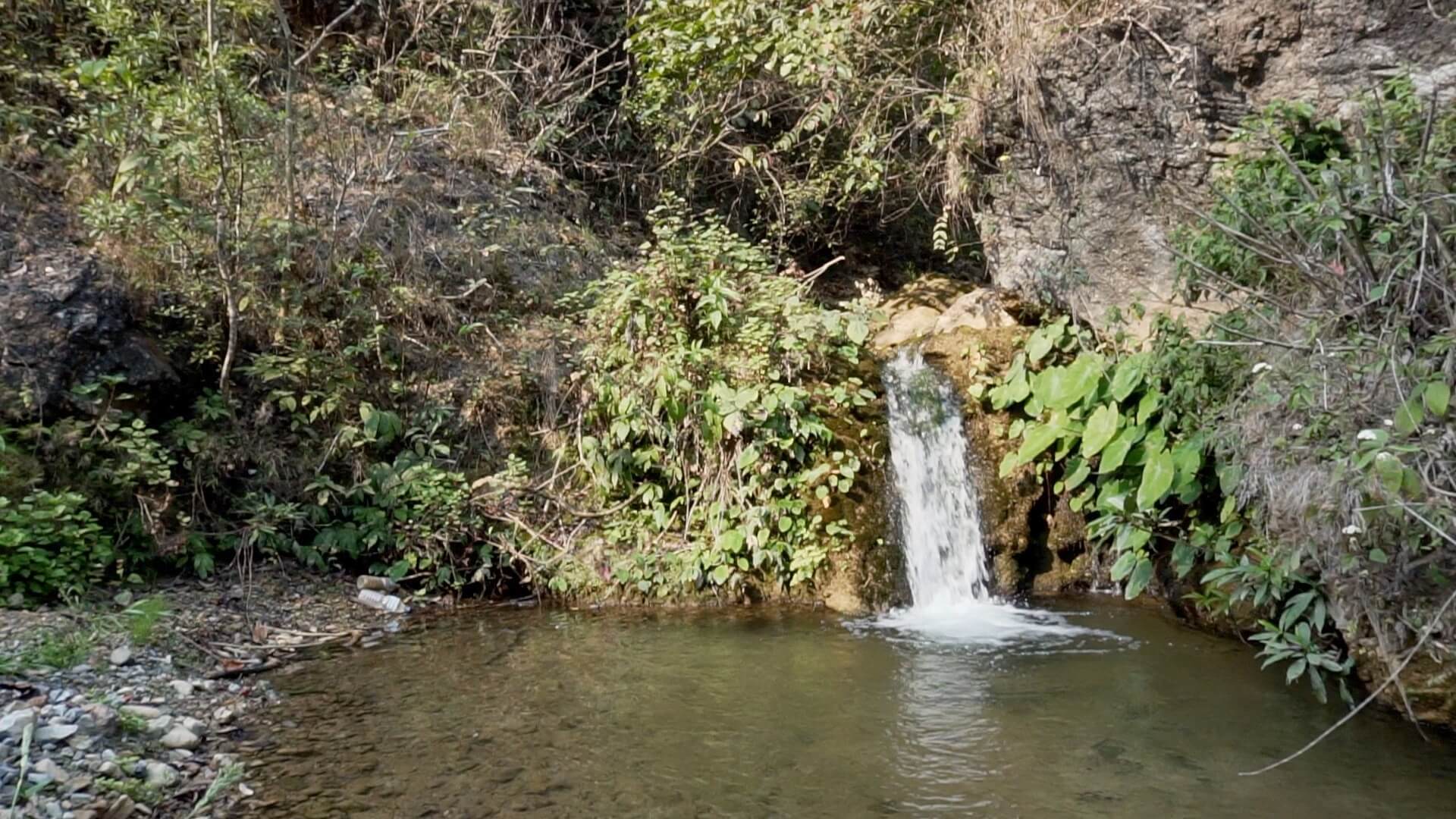 On this off-road path we came across some kind of fishing resort and tea houses where you can refill your drinking water and buy some food.
I recommend to visit Ranighat only through hiking to have the memorable journey and experience. Start very early in the morning around 6 AM. This was month of March. So you may start bit late in winter season. On foot you get to experience nature that you will not find on that dusty road journey in vehicle.
For return journey you can trace back same path or you can board the bus which leaves around 1:30 PM everyday. I talked to the driver of bus and was informed that bus leaves everyday to Butwal city via Tansen from RaniMahal. Remember only one bus leaves. So you need to finish your hiking before that if you want to catch the bus for return journey. It isn't difficult because hiking takes 3-4 hours.