Trekking to Nuwakot hill from Butwal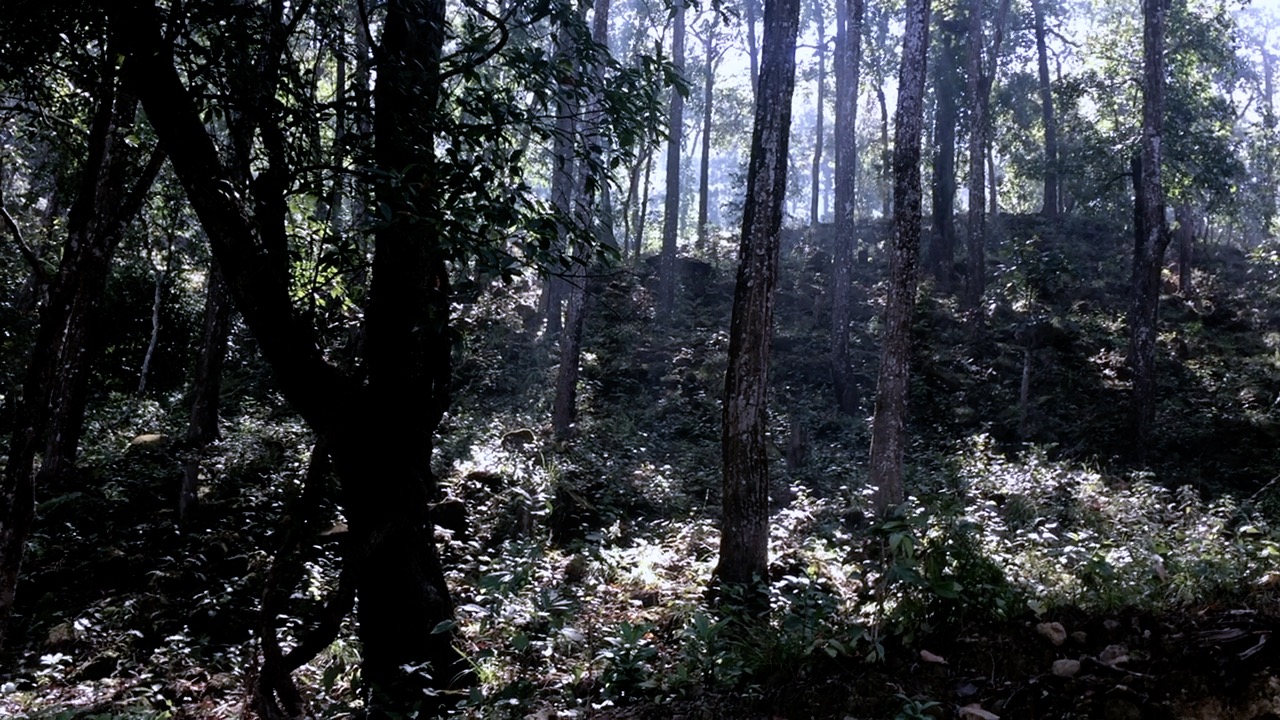 This weekend I decided to go doban and stretch some extra kilo metres to my daily hike. My daily trail extends upto 5 km uphill and back downhill isn't a big stress, credits to the fresh air, smoky mountains and chirping of birds that are enough to heal my body and soul.

I decided to backpack for the weekend hike to cover small settlement called Doban beside Tinau river.
There is an official short hike trail from near Fulbari zoo in Butwal. Tourist and locals use it. I wanted to walk along the peak of hills and embrace the scenic beauty from top. Hence I took long path instead. Nuwakot village was my first destination from where Doban was 3 Km downhill. I started my journey from northwest outskirts of Butwal city, somewhere between Belbas and Jeetgadhi.
The path is wide and mostly stones and mud. The trail from here to Nuwakot village was the most scenic and serene with dense forest on the sides of path, hiking up and walking on the top of smoky hills. Trail is 8 kilometres uphill until the village. The best view-point is near the highest point of trail (elevation ~800-900 metres). On a very best day with clear sky on both sides two white mountains are visible and I am pretty sure one of them is Fish Tail mountain. But I rolled into cloudy hills. It was smoky so I didn't get that view.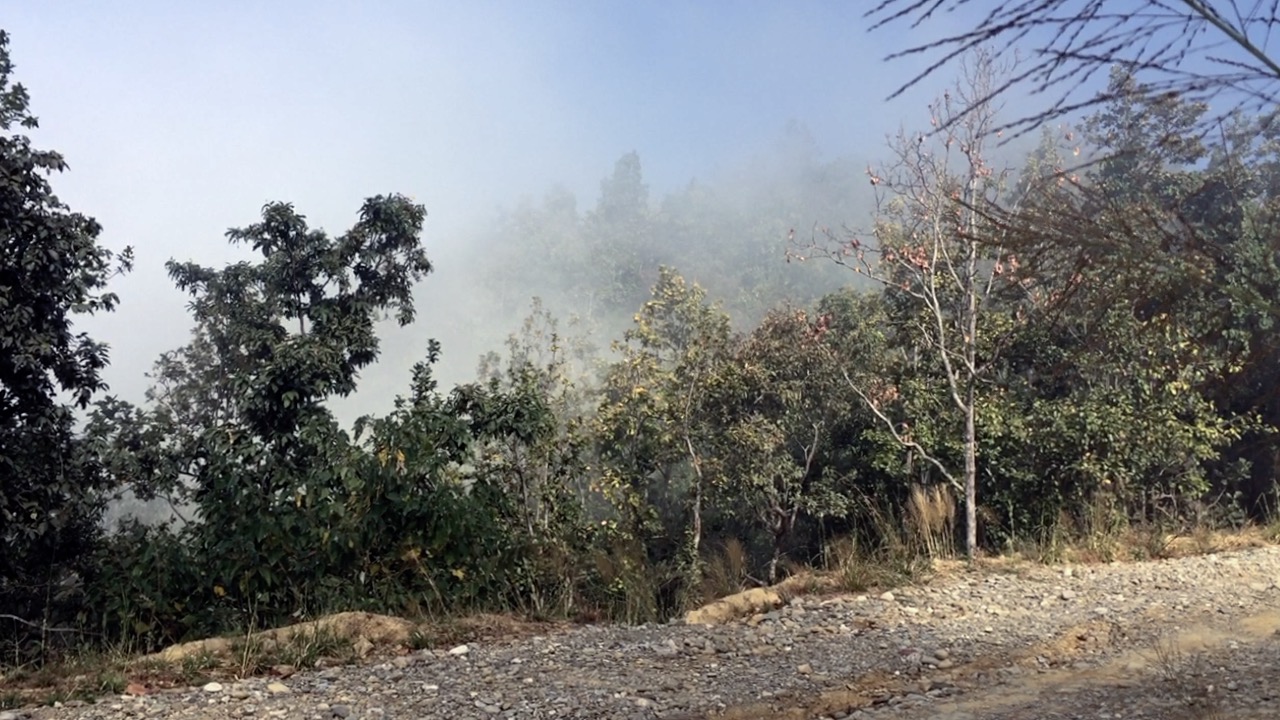 This trail is mostly uphill so hunger caught me before reaching the village. I was carrying 4 boiled eggs, 1 biscuit and 2 litres of water for journey. I also carried a rain jacket incase rain pours down because weather was unpredictable with thick clouds over the hills.
I reached nuwakot. The View of Butwal city is spectacular from school point.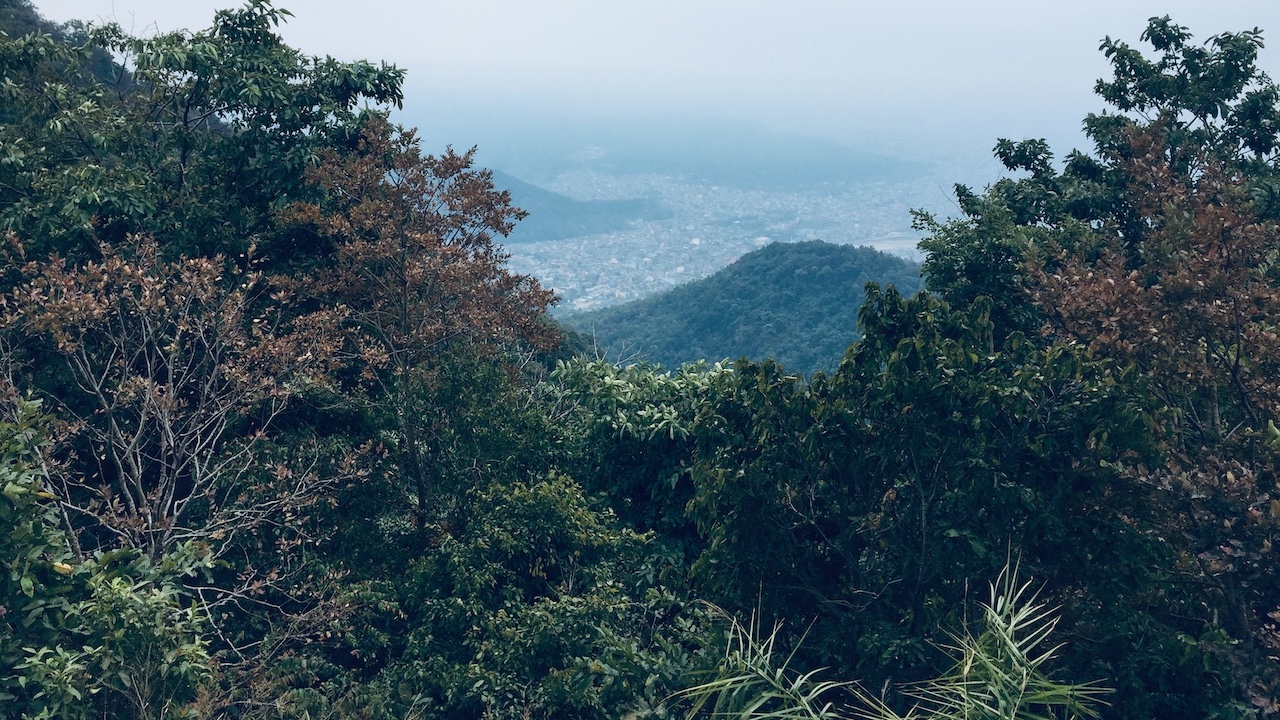 It was sunny and the location wasn't too appealing to eyes for various reasons. The road construction was underway which definitely took away the rustic feel of village in hill. There were plastic bottles and food packets scattered over the ground near teahouses and picnic spots. To any person who ever decides to go for hiking in nature or picnic should always learn not to pollute place with littering.
At the top of village is a Bhairav Temple which is clean - I think only point that is worth visiting and pay your respect. I took 30 minutes break here after 8 km uphill walk.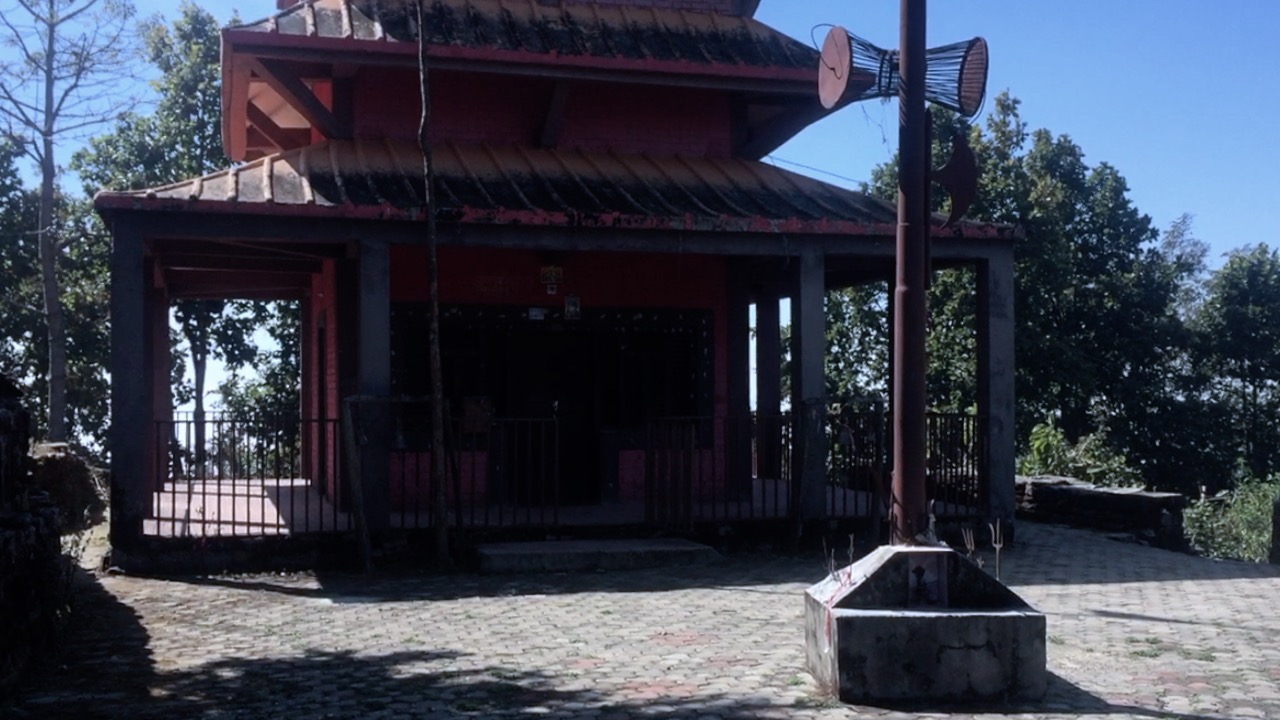 I was wearing lightweight trail runners and I noticed that it didn't do me much good in rocky trails. Especially when you go downhill you tend to move fast and those rocks did a good number to my soles with friction. Maybe I am a novice. Next time I will experiment with some different trail shoes having bit more thicker soles I guess.
Locals said Doban could be reached in 30 minutes walking downhill. Path is mostly muddy with frequent mini-trucks carrying mud and big rocks. I was looking to avoid the vehicle road and tried off-road as much I could. While going downhill I could get the rustic feel of hill village with hill-terrace fields. Rustling noise of trees.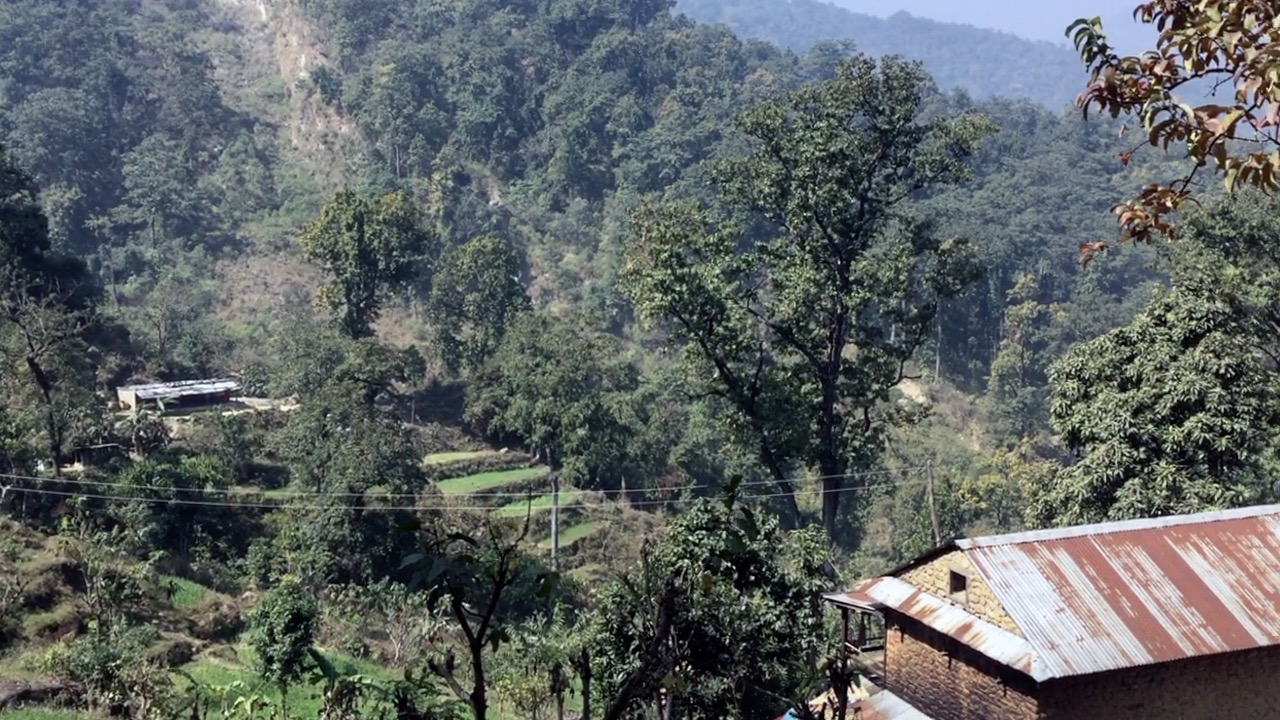 It took me an hour to reach Doban because I was tired from uphill walk earlier. It was windy in Doban and I could see sand particles in air. There wasn't much in village to explore. Only worth checking out is the river itself but don't expect streaming water because I think there is some dam in north. I crossed the hanging bridge to get across the river. I had my lunch at teahouse.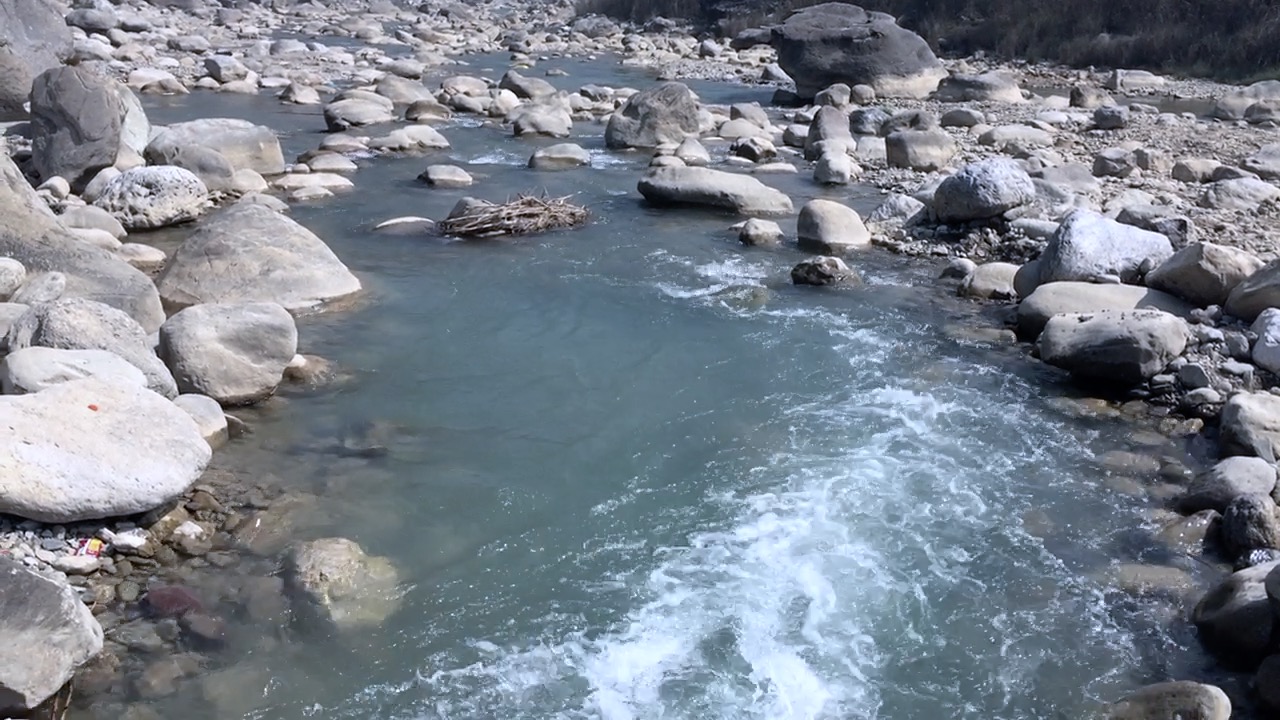 To return back to city I could have boarded the bus from highway nearby but I was in a mood of adventure so I hiked back same trail via Nuwakot.